Everything To Know About Singapore Car and Motorcycle Insurance in Malaysia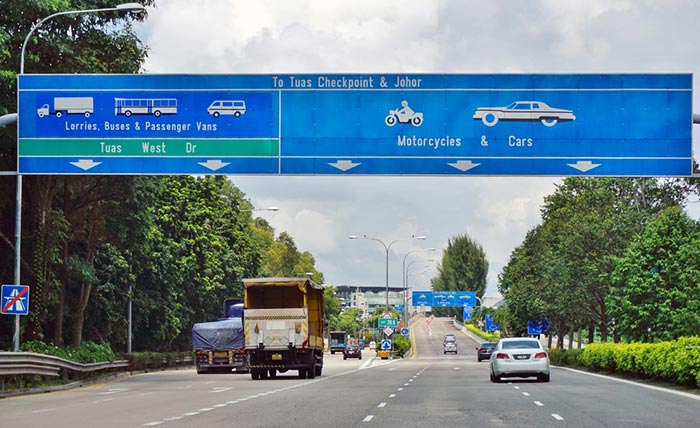 Everything To Know About Singapore Car and Motorcycle Insurance in Malaysia
Even prior to the pandemic, planning for road trips was usually a stressful experience, no matter how well-prepared you were. Now, to add on, there are many aspects of travelling that you may have forgotten about due to the border closures in the last two years.
When driving or riding to Malaysia, it's important to check that your current motor insurance policy covers you in Malaysia, as car or motorcycle insurance is mandatory for all vehicles across the border, even those that are foreign registered.
The Basics
As a rule of thumb, it's always best to be prepared for any kind of incident by treating yourself to the most comprehensive coverage, since it gives you total peace of mind when travelling.
ROADS is here to take the worry off your plate by giving you the lowdown on the most essential thing you need to cross off your list: car or motorcycle insurance that includes coverage for Malaysia. Remember to check that your motor insurance covers you in Malaysia as not all policies will protect you outside of Singapore. If you need to add extra cover for across the border, then make sure you apply in plenty of time, at least 7 days before your trip.
Optional Extra Benefits for You and Your Vehicle Overseas
With Budget Direct Insurance, they do the worrying for you, so that you can remain cool-headed in case of an emergency. Budget Direct Insurance allows you to customise your insurance plan, which enables you to create add-ons that suit your specific needs. In this case it would be coverage related to travelling to Malaysia.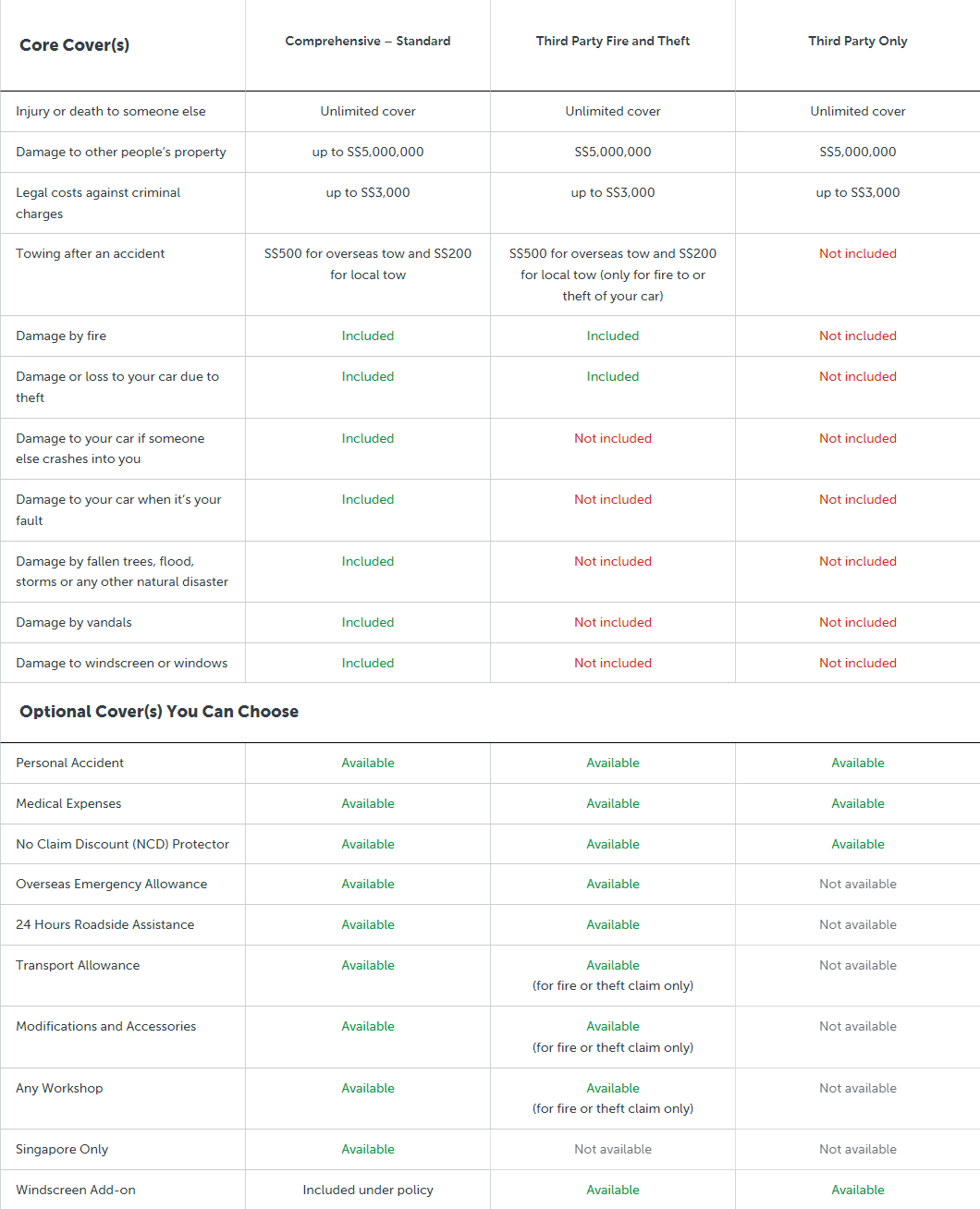 Budget Direct Insurance's Car Insurance Policies
Depending on the type of motor insurance that you have, you may want to include some Optional Covers before heading to Malaysia to ensure you are fully protected.
Here's how you can benefit from their Car Insurance Optional Covers, which in order to add-on, you must have either Third Party, Fire and Theft or Comprehensive coverage.
     1. Overseas Emergency Allowance
If your car is immobilised or lost for more than 6 hours following an accident, breakdown, or theft in Malaysia, Budget Direct Insurance will cover:
Transport for you, your insured driver and passengers of your car back to Singapore.
Towing of the car back to Singapore in the event of an accident or breakdown.
Reasonable overseas emergency phone calls made to Budget Direct Insurance, or their assistance company made by you or your insured driver.
If any medical evacuation fees are incurred due to you, your insured driver, or passenger sustaining a serious bodily injury in an accident that warrants emergency evacuation back to Singapore, the policy will pay up to S$25,000 per person.
     2. Roadside Assistance
If your car breaks down in Malaysia, and it cannot be driven by you or your insured driver, Budget Direct Insurance will cover:
The cost of obtaining breakdown assistance by paying the activation or call out fee.
Up to S$200 for towing the car from the scene of the accident to an authorised workshop of Budget Direct Insurance or a workshop of your choice if your car cannot be repaired on the spot. The workshop can be in Malaysia.
Please note that the above is a summary of the possible optional car insurance covers offered by Budget Direct Insurance and is not an exhaustive list.
Many of these optional covers are also available with their motorcycle insurance policy. Visit Budget Direct Insurance for further in-depth details on their Optional Covers for both car and motorcycle insurance.
With Budget Direct Insurance's award-winning customer service team on hand to solve your issues and advise you on your next move, you can bet that you're in good hands even if something inconvenient happens.
Other Things You May Have Missed When Planning a Drive to Malaysia
You will need a Vehicle Entry Permit (VEP) to enter Malaysia. The application process is digital. Check out this article here on how you can go about doing this
Don't forget to have your passports, identification cards, and correct visas ready (if required). Always show up prepared
Avoid weekends and public holidays where possible, as the borders will be crowded
In the unfortunate event that your car or motorcycle does get stolen while in Malaysia, you will need to first file a police report in Malaysia followed by a report with your insurance company within 24 hours, via your insurance company's claims' hotline. Before travelling, it's a good idea to check through your motor insurance policy so that you know exactly what will happen in the case of the unthinkable.
Going anywhere or know anyone travelling soon? Share this guide with them so they can stay up to date on the latest travel information.
You Might Be Interested In