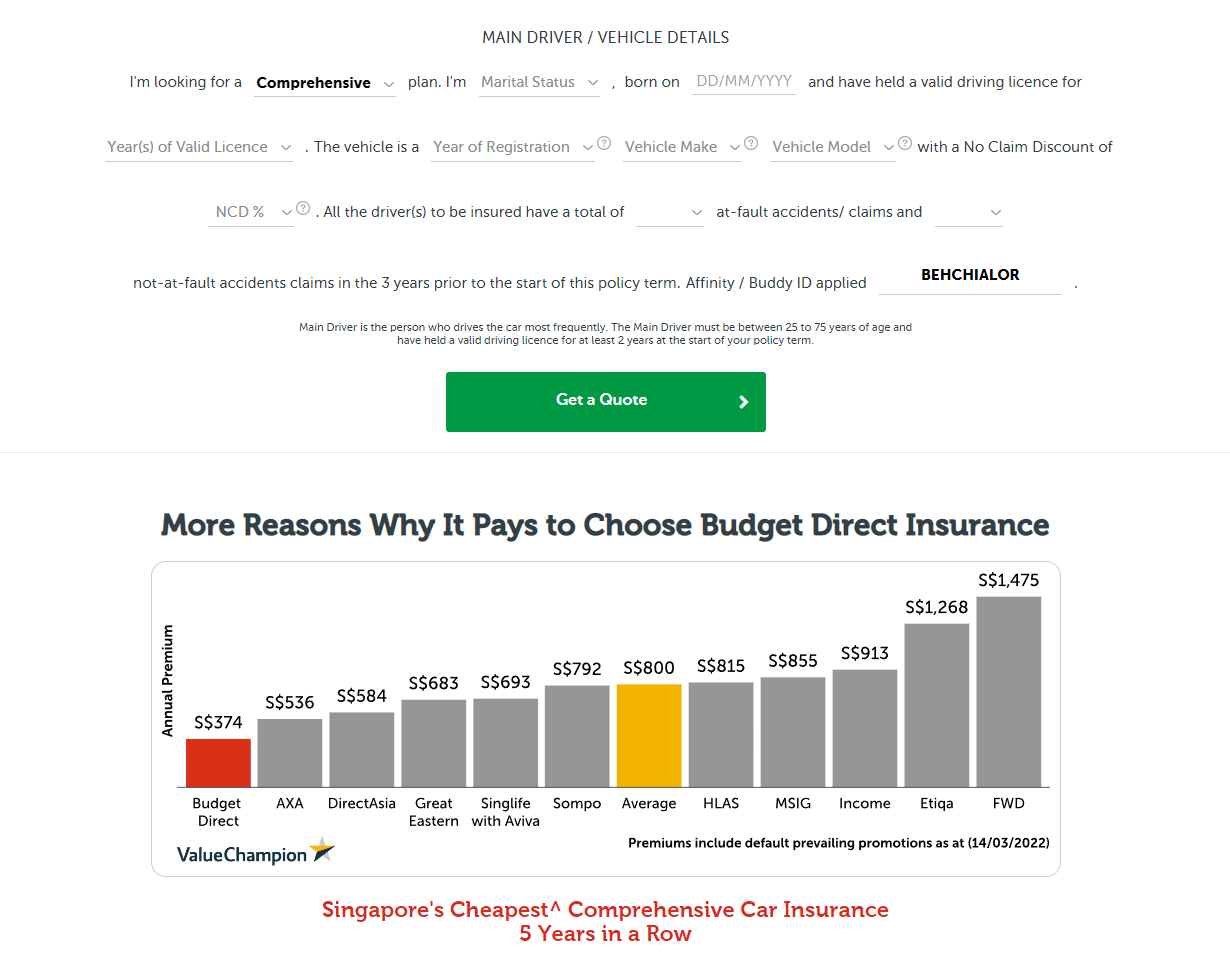 Budget Direct Insurance Referral Code: BEHCHIALOR for 5% off premium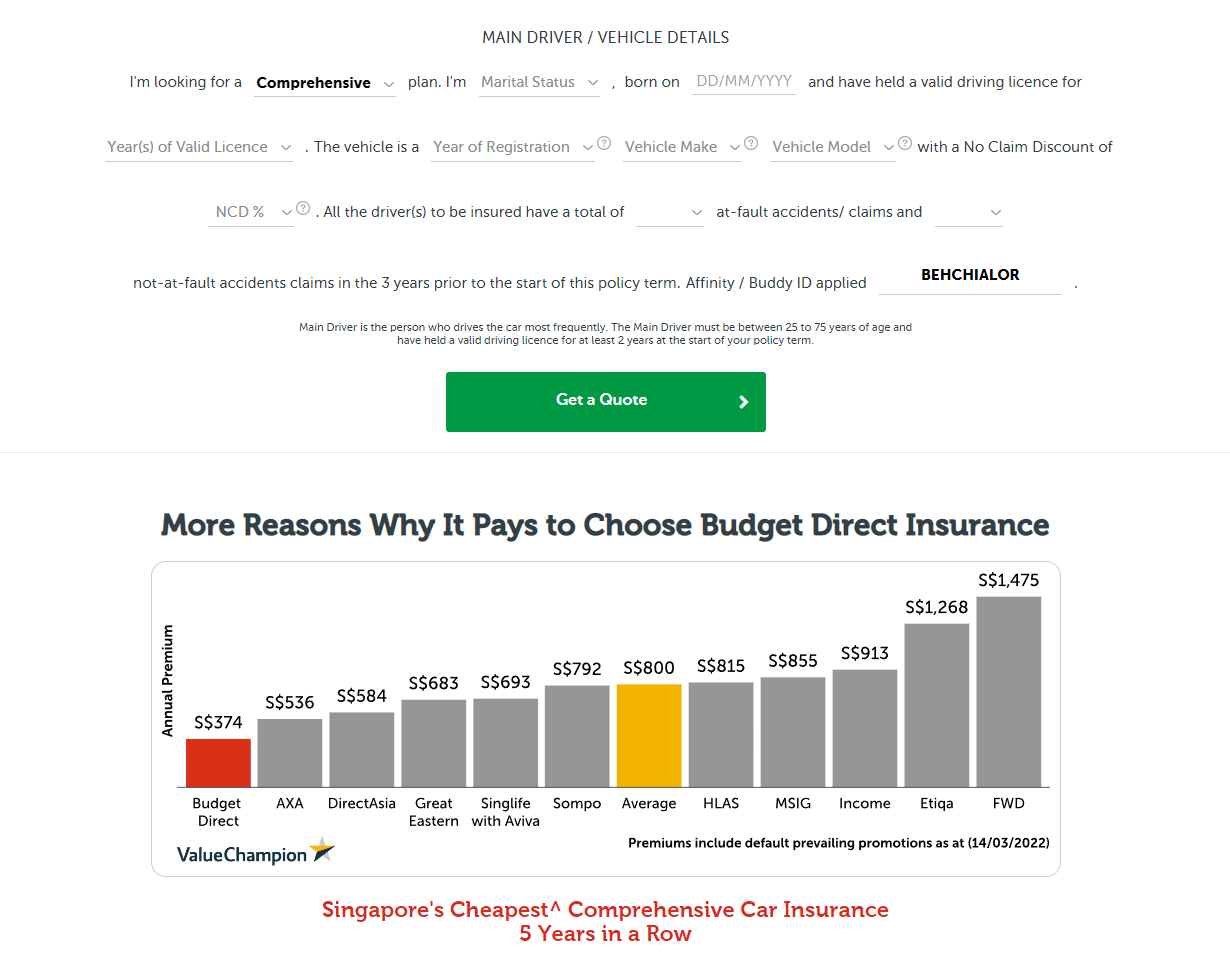 Costs of fuel and COE has been skyrocketing in recent months and years with Singapore seeing some of it's highest ever petrol prices and COE prices in history, but we're here to share with you something that is being kept low even in these tough times. Your annual car or motorcycle insurance is always a headache to deal with. We want to help you make it easier, with Singapore's Cheapest Comprehensive Car Insurance for years in a row.
Use our unique promo referral code BEHCHIALOR to get 5% off your insurance premium now. Click on the links below to have it automatically entered into a no-obligation quote now to see the difference!
Car Insurance: https://bdi.sg/insure-car-offer
Motorcycle Insurance: https://bdi.sg/insure-bike-offer
You Might Be Interested In